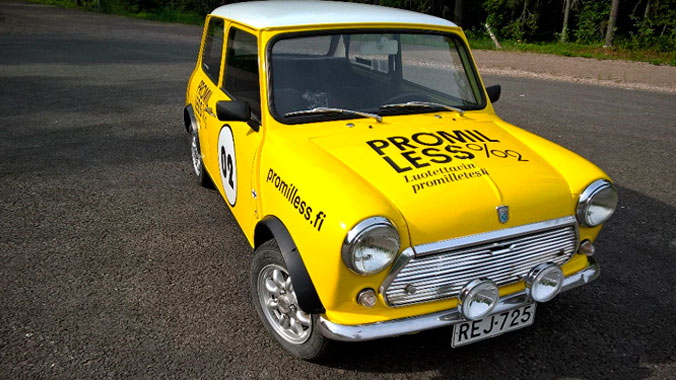 The barbeque season may consist of a variety of pleasures also in the form of beverages. We would like to point out that responsibility does not necessarily mean abstinence. With our alcohol test product we would like to offer consumer an easy and reliable solution for implementing their own responsibility. We share our good news at festivals and events from our own small, but feisty, rally car.
Spot our car, come and have a chat. Test your own rally condition.
How does the test work – how does it help you?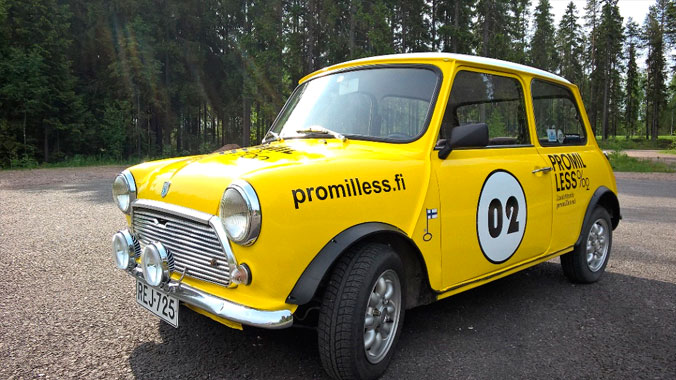 The Promilless test is based on the innovative technology of printed intelligence. A biochemical sensor is printed on smart paper, which detects the blood alcohol content from saliva. The alcohol content of saliva is exactly the same as the blood alcohol content. The saliva test is reliable and extremely accurate. The alcohol test is easy to carry along e.g. in your wallet, pocket or handbag, and the test result is quickly visible.
We hope you like the product and you are bold enough to try this top innovation from Oulu, when necessary. You can share your own opinion on the product on social media by using the following hash tags: #promilless #promilletesti #suomalaineninnovaatio #saanajaa #ratissa #vastuullistarallia #promilless #promilletest #finnishinnovation #icandrive #behindthewheel #responsiblerallying